What is your moon phase?
Living in harmony with the cycles of the moon, with the phases of life, can bring about deep healing and harmony.
Knowing what phase the moon was in on the day you were born can help you understand yourself better so you can create a life in, alignment with your essence.
Find out now
Supporting local families
For the past decade, we have been working with local women who used to make a living begging in the streets of Denpasar. In addition, we donate 10% of all proceeds to the Bali Children Foundation to help bring education to impoverished regions of Bali.
Read more
Sustainability in production
Our core intention – to change the world a little – is carried in each of our creations by offering transparency and insight into working with the most ethical and sustainable production procedures possible. Being aware of the imprint we leave on the world is one of our biggest focuses. We only use precious metals that are already circulating on the planet and avoid adding any additional toxicity to our world.
Read more
Blessings from Bali
All our jewelry is blessed in a Balinese ceremony before being sent out into the world.Our prayer is that our jewelry uplift and brings joy to every person who gets in touch with it.
Read more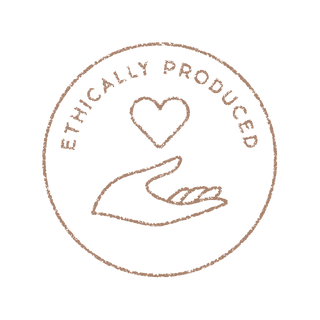 Perfect Gift! I bought the necklace as a gift to my sister. She loved the necklace, the message and the packaging ❤ The delivery was also quite fast. Thank you!
Raluca B. on Your life is now necklace • Gold
As soon as I received my first package I became addicted to their superior quality and elegant designs. I have to admit that I chose to pierce my septum ONLY because I wanted this lovely piercing! And I don't regret it at all! It looks gorgeous!
Caterina B. for 18kt Gold • Blooming Lotus • Septum Piercing
I loved the experience of buying this ring. The communication of the buyer and the team is excellent and the shipping was faster than expected .
It is even prettier that the picture. It's a story of love and beauty. Don't hesitate!
Dalia A. on Wise Wild & Free Ring • Moonstone • Gold
Obsessing over Ananda Soul ❤️ I love all the jewelry I have bought - three rings and three necklaces so far. Among them the 'You are loved' necklace, which is so dainty and delicate and looks perfect alone or with one or two other items.
Helle L. on You are loved necklace • gold
The jewellery I bought from Anandasoul is even more beautiful than I expected. I absolutely love it.
Jessica S. on Trust in life necklace • gold