$0.00
Shoot for The Moon • Stud Earrings
Customer Reviews
Write a Review
Ask a Question
02 Mar 2023
Ljiljana -.

Canada
Lily Canada Shot for the moon . Stud earrings
The earrings are so beautiful, Love them ? I wear them every day and I get a lots of compliments from friends. I am so happy I bought them , they are worth It every penny ! Love to have them in my collections ! This is a second peace of jewelry I bought from Ananda collections ! No regrets at all and I will be buying more from her ! Her jewelry a gorgeous and quality! Girls are so nice and friendly ,to help you ! You want regrets either . Love to girls and keep doing what you do ? ♥️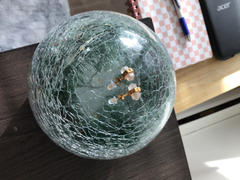 21 Nov 2021
Anna M.

Philippines
Beautiful and Precious
Thank you so much for this beautiful and dainty rose quartz studs! My order was shipped immediately and I received it within the week. I'm happy that Ananda Soul's products are so intentional -- recycled, sustainable, and supportive to the community. Thank you!
13 Apr 2021
Dulce G.

Switzerland
Beautiful earrings
I love these earrings! Very beautiful, simple but powerful. Just as on the pictures. Very happy with my purchase